BR: 3
Bath: 2
PROPERTY DESCRIPTION
Grande Bay Condo, 3 Bedroom, 2 Bath, (Sleeps 6)
We are proud to offer you a professionally designed and decorated three bedroom suite in the heart of Cruz Bay. Our condo features hotel quality furnishings and all the amenities expected at a top class resort but with an added sense of privacy. The large wrap around eat-on deck features stunning views of the Caribbean Sea and islands as well as the mountainside, town, and harbor of the island. We can have a local greeter meet you at the ferry dock, accompany you to the resort, and answer any questions you may have about the beautiful island of St. John.
The resort features traditional European and Caribbean architecture and modern amenities including a workout room, swimming pool, hot tub, and extra large pool deck with ocean views. The location of the resort is unparalleled on the island. You will be located only a hundred yards from the quaint Cruz Bay town with its many restaurants and shops. Your immediate vicinity will allow access to many exciting and relaxing activities including fishing, sailing, scuba diving, spas, and day trips to neighboring islands. You can hike to the most beautiful beaches, hire a taxi, or rent a car to explore the island.
Accommodation Rates:
Rates by Season: Rates are based on 2 guests
Winter Season (Jan 3 – Apr 30, 3 night min. stay) – US $800.00 nightly, plus USVI hotel tax
Spring/Summer (May 1 – Aug 14, 3 night min. stay) – US $695.00 nightly, plus USVI hotel tax
Early Fall (Aug 15 – Oct 31, 3 night min. stay) –  $625.00 nightly, plus USVI hotel tax
Fall Season (Nov 1 – Dec 17, 3 night min. stay) – US $725 nightly, plus USVI hotel tax
Holiday Season (Dec 18- Jan 2, 7 night min. stay) US $1200 nightly, plus USVI hotel tax
Rates during holidays are subject to change.
USVI Taxes = 12.5%
Resort fee = 50.00 / per reservation
Cleaning fee = US $225 / stay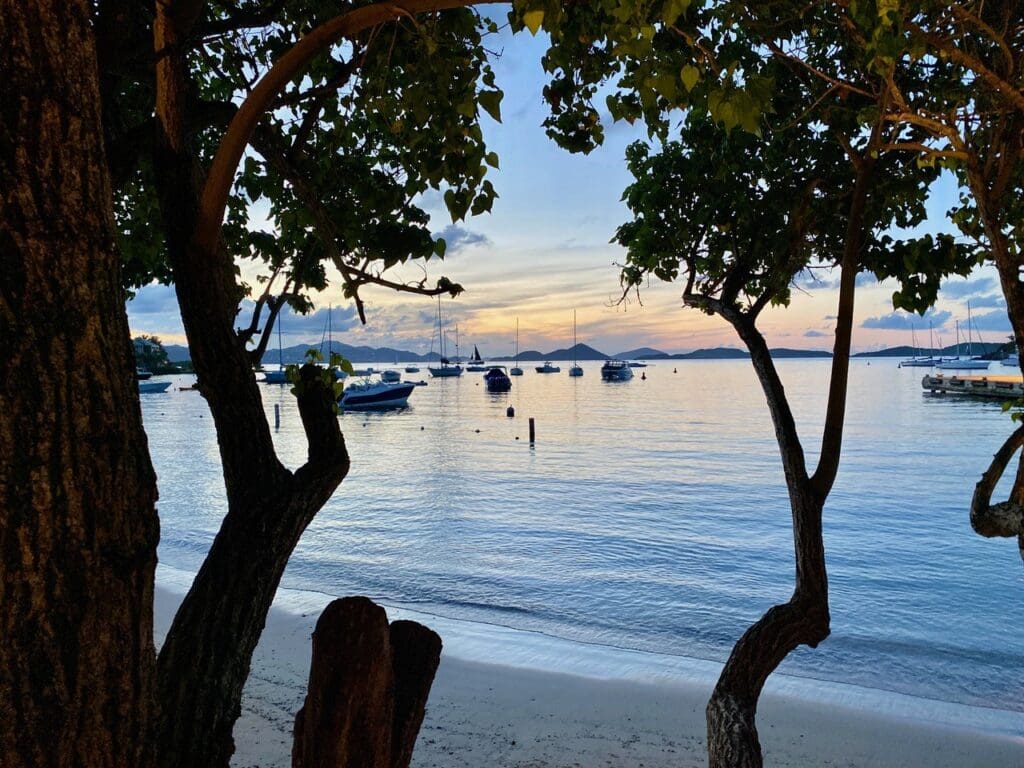 Location